Introduction:
Blue 6U 19" rack mounting frames for the 300 Series are back, and they are now better than ever!
This new design features a T-slot and sliding nut system for mounting the modules, which makes it much easier to position the modules correctly. Also, if a nut is damaged, the nut can simply be replaced, unlike the old frames with tapped holes. Module mounting screws are M3 x 6mm, and are included, as are nylon washers to protect the modules from scratches.
All of the nuts and screws are made of stainless steel, so they won't rust or corrode. The bars are 1 cm x 1 cm extruded aluminium profiles, and the rack ears are custom made in Wiard blue anodised finish. These frames are light-weight and sturdy.
Please note that blue varies over batches due to the limitations of the anodising process, so an exact colour match with existing modules is not possible.
Features: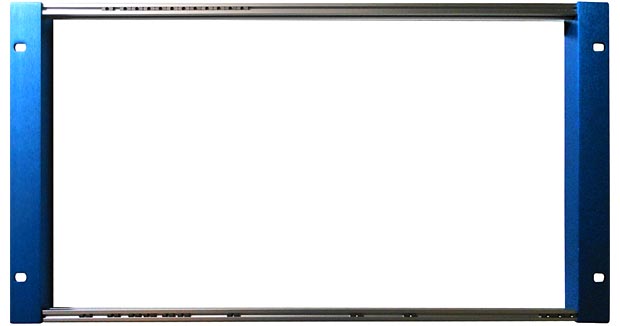 • 6U height. Holds six 300 Series modules.
• Blue anodised rack ears
• Stainless steel sliding T-slot nuts
• Comes with stainless steel M3 screws and nylon washers for mounting modules

Website contents © 1999-2016. "Wiard" and the Wiard logo are trademarks of Wessex Analogue.